About the First Book Canada Marketplace
First Book Canada is a non-profit social enterprise that believes that education is the best way out of poverty for children in need. We address the needs of students by providing educators and program leaders serving low-income communities with access to free and low-cost books and resources to help create educational equity.
The First Book Canada Marketplace is our award-winning eCommerce site exclusively available to the First Book Canada Network—our unique community of educators and professionals working in classrooms, after school programs, childcare facilities, shelters, health clinics, libraries, and other settings serving children in need. Throughout the First Book Canada Marketplace you'll find exclusive discounts on brand-new books (including new releases and popular titles), school supplies, activities, digital learning tools, basic needs items, and much more. Thanks to our partnerships with major publishers, First Book members can also access brand-new donated books in bulk for just the cost of shipping through our one-of-a-kind Book Bank!
Every item we carry on the First Book Canada Marketplace is curated with educators and students in mind. We believe that representation in books matters and place a special emphasis on carrying a wide variety of titles that support diversity and inclusion. Explore our Stories for All Project™ page to find an ever-expanding collection of diverse titles for all ages to help your students grow as readers, individuals, and citizens.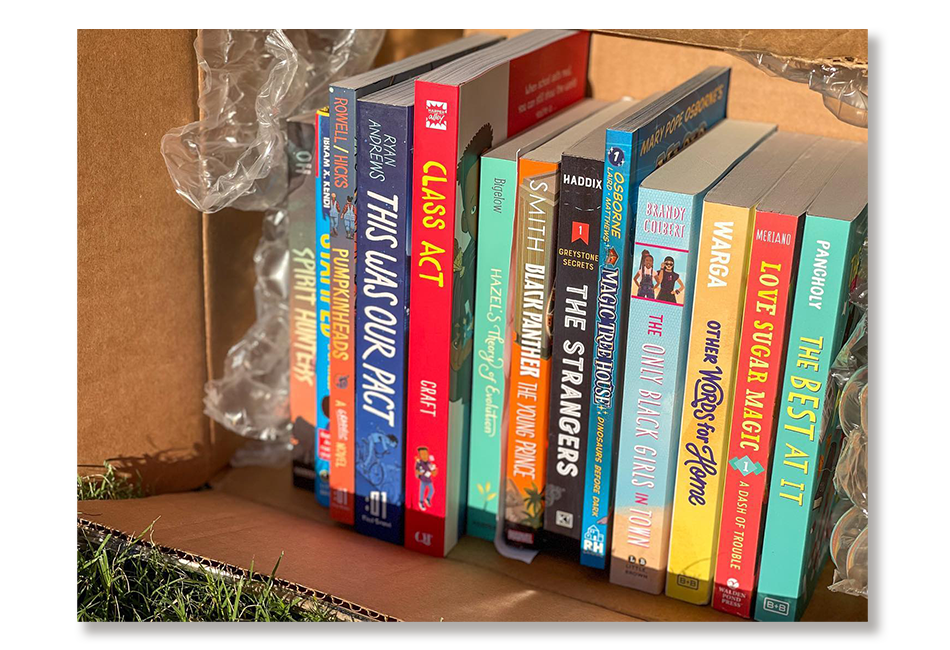 In addition to books and resources for purchase, we offer a variety of expert-informed free resources for educators through First Book Canada Accelerator™. On our free resources page you'll find a curated collection of downloadable educator guides, tip sheets, and other resources to help you engage with students and teach critical topics like Social and Emotional Learning (SEL).
To access the First Book Canada Marketplace, sign up for FREE at www.fbmpcanada.org/register. Becoming a First Book Canada member takes about 5 minutes, and additional benefits of membership include access to special funding opportunities made available thanks to generous support from our donors and partners.